October 2022 Fly-in
International Fellowship Of Flying Rotarians New Zealand

Hastings 14 October 2022 – 17 October 2022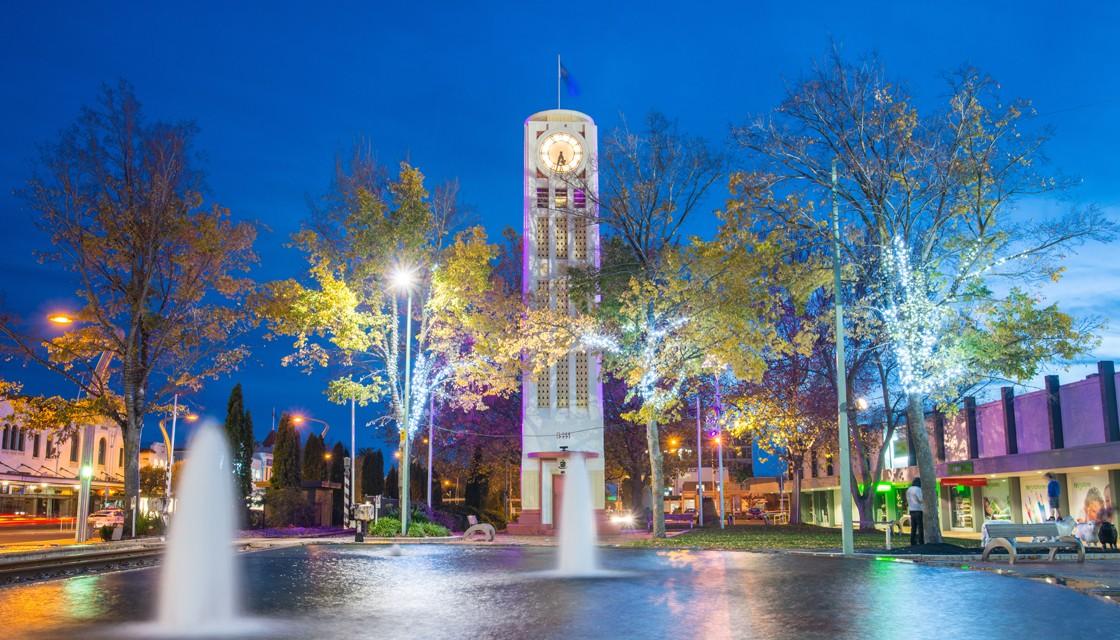 The New Zealand section of the IFFR invite you to join us in Hastings between Friday 14 October 2022 and Monday 17 October 2022. Our programme  has a variety of visits and opportunities to mix and mingle.  If you are flying in by private aircraft, Hastings Airport is located just 8 kilometres west of the Hastings CBD.  We will provide a shuttle service for you to get to and from your aircraft to your accommodation.
Hastings
Hastings (Māori: Heretaunga) is a New Zealand city and is one of the two major urban areas in Hawke's Bay, on the east coast of the North Island. The population of Hastings (including Flaxmere) is 49,000 (as of June 2020),[2] with a further 14,900 people in Havelock North and 2,360 in Clive. Hastings is about 18 kilometres inland of the coastal city of Napier. These two neighbouring cities are often called "The Bay Cities" or "The Twin Cities".
The city is the administrative centre of the Hastings District. Since the merger of the surrounding and satellite settlements, Hastings has grown to become one of the largest urban areas in Hawke's Bay.
Hastings District is a food production region. The fertile Heretaunga Plains surrounding the city produce stone fruits, pome fruit, kiwifruit and vegetables, and the area is one of New Zealand's major red wine producers. Associated businesses include food processing, agricultural services, rural finance and freight. Hastings is the major service centre for the surrounding inland pastoral communities and tourism.
Accommodation and the base for the weekend is the Valdez Motor Lodge, 1107 Karamu Road North, Hastings 4122
See www.valdezmotorlodge.co.nz   Make your own accommodation bookings direct with the Valdez Motor Lodge Ph 06 876 5453 or Freephone 0800 VALDEZ (825 339)
We have 'pencilled' in 15 rooms for IFFR members to book:
 9  studio units (sleep for 2): At corporate rate $450 for 3 nights
 3  Large executive units (Sleep for 5): At corporate rate $495 for 3 nights
 3  2-bedrom units (sleep for 5): At corporate rate $510 for 3 nights
When booking, please say that you are booking for the IFFR event so that these 'penciled' bookings are used if suitable.
The weekend kicks off at 3:30pm on Friday with a "bubbly" welcome at the studio of Trubridge Lighting – if you saw the tree walk at the Rotorua Fly-in, then you have seen lighting by David Trubridge. Now see where it is designed and manufactured.
We will have a Nimons luxury coach for our travels on a fabulous programme for Saturday and Sunday.
We will be joining the Rotary Club of Stortford Lodge for the Saturday evening.
And we finish with dinner at the Thai Silk Restaurant – just along the road at 601 Karamu Road Hastings.  This last meal is optional and not included in the Registration Fee but if you can come, then let us know at the time of registration so that we can book numbers.
FRIDAY 14 OCTOBER
Travel to Hastings – own arrangements
If flying into Hastings by own plane – park near the Hawkes Bay Aero Club.
If arriving by commercial flights into Napier, let us know your flight and arrival time if you would like to be picked up.
3:30pm-5:00pm
A bubbly and nibbles welcome at Trubridge Lighting, 2 Groome Place, Whaketu, Hastings  (included in your registration).   An explanation of the stunning lighting designs and the workshop where they are manufactured.   Make your own way to this venue.
6:00pm
Dinner at the Clubs Hastings, 308 Victoria Street, Hastings  (www.clubshastings.co.nz).  Meal is included in your registration fee. Cash bar beverages are your responsibility.   Make your own way to this venue.
9:00am
Bus leaves Valdez Motor Lodge for Bridge Pa Aerodrome
9:15am
Presentation by Hawkes Bay Pilot Academy at Bridge Pa Aerodrome
10:45am                           
Silky Oaks Chocolates – Visit and taste, plus time for the gift shop
11:45am                            
Linden Estate Winery Tour – taste and sculpture walk (included in registration)
12:45pm                            
Lunch at Valley D'Vine Restaurant at Linden Estate (included in registration)
2:00pm
Mission Estate Winery – Tour and tasting (included in registration)
3:50pm
Arrive back at Valdez Motor Lodge
6:00pm
Havelock North Function Centre, in the Magdalinos Room – a joint meeting with the Rotary Club of Stortford Lodge, Hastings  (their President, Steve Caves, is our host). Meal and meeting is included in your registration fee.  Own transport is required and a cash bar for beverages. (30 Te Mata Road, Havelock North –  www.havelocknorthfunctioncentre.org.nz/)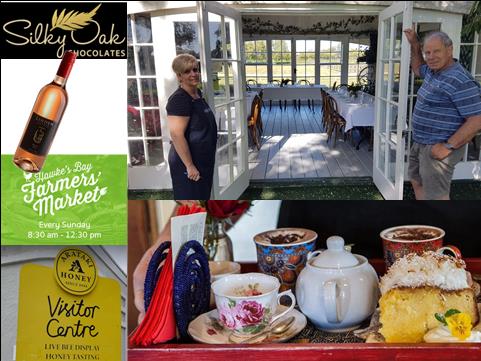 8:30am-9:15am                       
IFFR Meeting at Valdez Motor Lodge (meeting room adjacent to Reception)
9:15am
Make your way to the Hastings Farmers Market
10:45am
Pick up by Coach at one of two stops – the Valdez Motor Lodge (for those who don't go to the Market; and those that go to the Market but come back to the Motel) OR pickup at the Farmers Market as the second stop.
11:00am
Birdwood's Gallery and sculpture garden. Discover hidden treasures in the beautifully refreshed Gallery and wander the gorgeous gardens of outdoor sculptures.  Lunch at Birdwoods is included in your registration fee.
1:25pm                                   
Arataki Honey – explore Arataki honey products, and learn about bees working
2:15pm   
Depart Arataki for an Art Deco tour of the Hastings CBD and visit the Pou Totem Poles. We will try and squeeze in a stop at the famous Rush Munro ice creamery – New Zealand's oldest and most famous ice-creams by the scoopful.    

3:45pm
Arrive back at Valdez Motor Lodge
6:30pm                                  
Optional Dinner at Thai Silk Restaurant, 601 Karamu Road (www.thaisilkrestaurant.co.nz) – own transport and own cost
Depart at your leisure. Cars will be available for those needing transport to Napier Airport or to aircraft at Bridge Pa.
Fly or drive safely, we will see you again somewhere in the World or New Zealand at another IFFR adventure.

On-line Registrations are now open. To register, CLICK HERE for our Hastings October 2022 Fly-In (HS22)
Registration Fee for the event is $250 per person for the weekend and includes the Friday evening dinner, lunches Saturday and Sunday, Saturday evening Rotary meal and meeting, and formal transport (by coach) as indicated in the programme detail.
Any queries please contact Garry Goodman (goodman@inspire.net.nz) +64-22-357 1280 (mobile) or +64-6-357 1280 (landline)
Organisers for this IFFR event are Michael & Sheryl Bryant, Eric & Trish Linklater and Garry & Joce Goodman