October 2023 Fly-in
International Fellowship Of Flying Rotarians New Zealand

Northland 27 October 2023 – 30 October 2023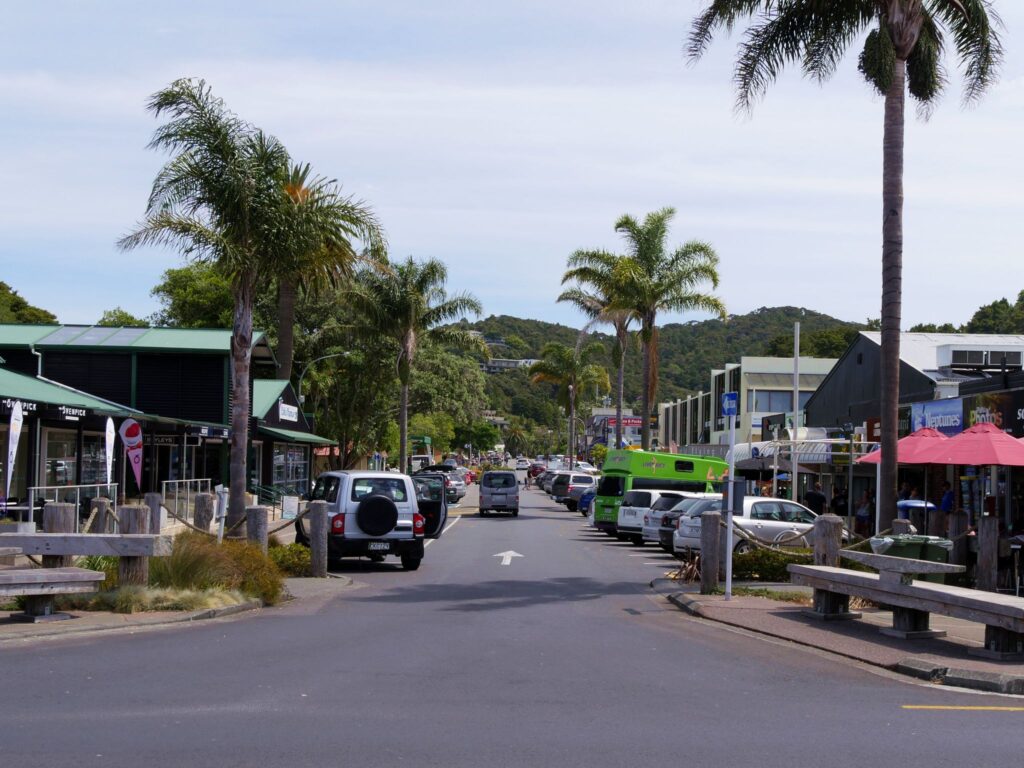 Paihia is the main tourist town in the Bay of Islands in the Northland Region of the North Island of New Zealand. It is 60 kilometres north of Whangārei, located close to the historic towns of Russell and Kerikeri. Missionary Henry Williams named the mission station Marsden's Vale. Paihia eventually became the accepted name of the settlement.
Nearby to the north is the historic settlement of Waitangi, and the residential and commercial area of Haruru Falls is to the west. The port and township of Opua, and the small settlement of Te Haumi, lie to the south.
History and culture
Origin of the Name
The origin of the name "Paihia" is unclear. A popular attribution, most likely apocryphal, is that when Reverend Henry Williams first arrived in the Bay of Islands searching for a location for his mission station, he told his Māori guide, "Pai here," meaning "Good here," as his Māori vocabulary was limited.
European settlement
Henry Williams and his wife Marianne settled in Paihia in 1823 and built the first church there the same year. William Williams and his wife Jane joined the Paihia mission in 1826. Bishop William Grant Broughton (the first and only Bishop of Australia) visited the Paihia mission in 1838 and performed several firsts in New Zealand including the first Confirmation and Ordination ceremonies.
Herald was a 55-ton schooner that the missionaries built and launched off the beach at Paihia on 24 January 1826.
In December 1832 the first mention of cricket being played in New Zealand was recorded by Henry Williams. In 1835 a game of cricket was witnessed here by Charles Darwin, in December 1835 while the Beagle spent 10 days in the Bay of Islands.
In 1835 William Colenso set up the first printing press in New Zealand at Paihia.
In 1850 the mission closed and Paihia declined to a very small settlement by 1890.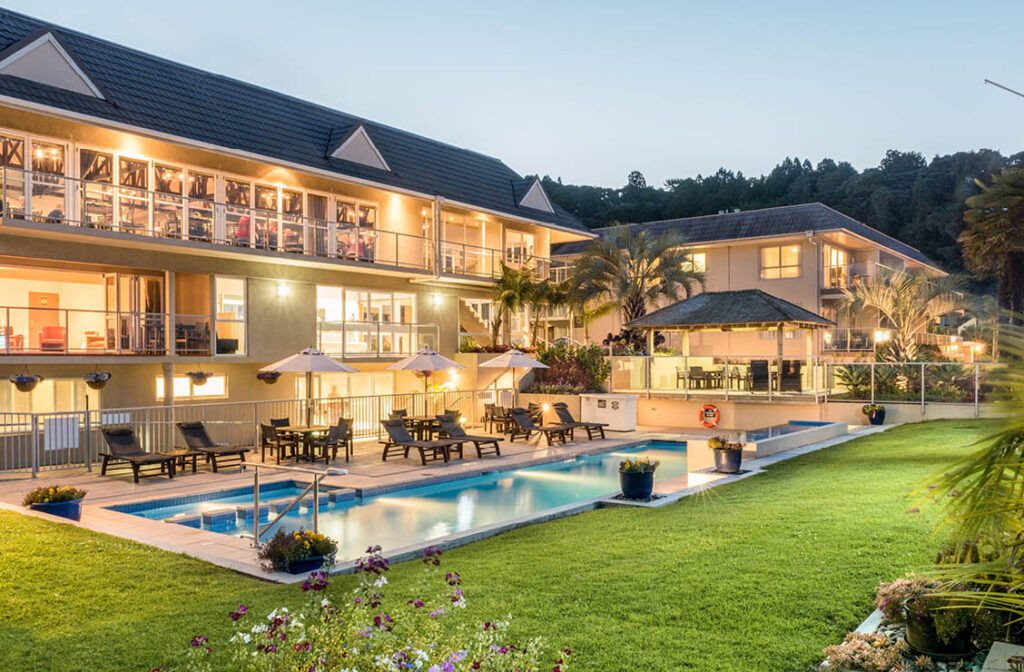 Accommodation and the base for the weekend is the Kingsgate Hotel Paihia 09-402 7416 or email
kingsgate.paihia@millenniumhotels.co.nz.
Please mention IFFR and Reference Number 79536
Twin Room $170 King Room $190
Our contact at the Hotel is Donna.
Our organiser: Phil Pacey trusts that he has arranged an entertaining weekend for you in the Far North.
Check out https://www.newzealand.com/int/paihia/ for planning resources if you wish to visit other locations during your time in the Far North.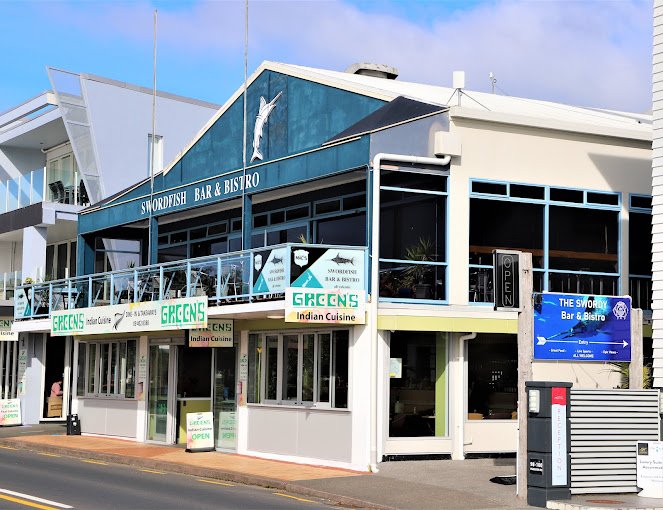 Our weekend begins on Friday with arrival at Kingsgate Hotel Marsden Road Paihia
Meet and Greet and Dinner at the Swordfish Club (150 metres from Hotel)
Breakfast at Hotel or local or even at the Market
Bus Pick Up 9 – 9.30 am outside our Hotel for a drive through to Kerikeri to visit the "Packhouse" Farmers Market followed by a visit to the Makana Chocolate Factory and Kauri Shop. All these venues are beside each other.
A possible look into the Stone Store and Kemp House depending if you have been dragged out of the Chocolate Factory.
A short drive to Marsden Estate Winery for Lunch www.marsdenestate.co.nz
A short visit to Grant Harnish's immaculate restored Classic Widgeon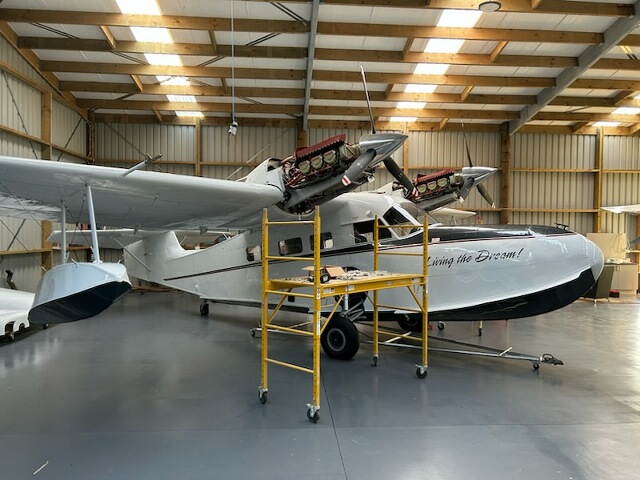 followed by a relaxing walk around the Puketi Forest
Returning to Hotel to prepare for our dinner at Zane Grey's Restaurant on the waterfront. We will be joined by members of the Rotary Club of Bay of Islands and Guest Speaker, Grant Harnish, on the Widgeon and running a small airline "Salt Air".
Breakfast at Hotel or local.
9am IFFR meeting at Hotel Meeting Room followed by a bus pick up 9.30 for our visit to the Waiomio Glowworm Caves www.kawiticaves.co.nz
The bus will then take us to Kawakawa for a look at (and use) the "Hundertwasser" Toilets and Centre in the Memorial Park.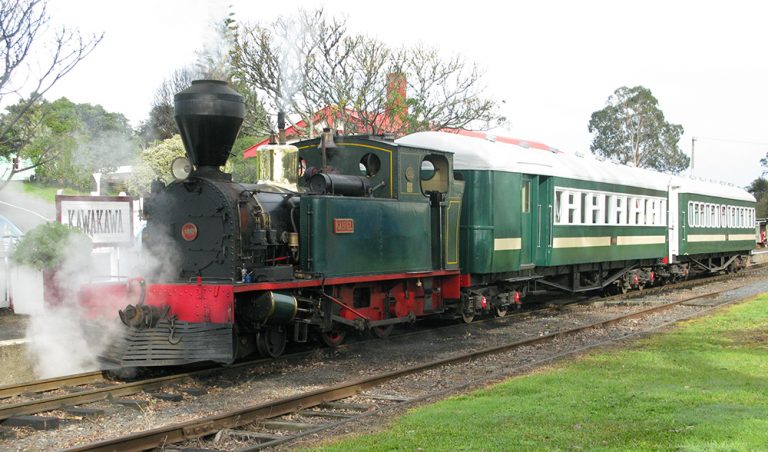 We are booked to travel on the Bay of Islands Vintage Railway at 12pm and are hoping to be pulled by the recently restored 1911 Steam Train Gabriel www.bayofislandsvintagerailway.org.nz
Returning to Kawakawa the bus will then take us back to Paihia where we are booked for a Ferry Trip to Russell for a stroll around and an Ice Cream. Returning at leisure to Paihia for our traditional Thai Farewell Dinner at Green's Paihia Thai. (OWN COST)
Registration Fee $200 per person
Includes Bus Transport – Lunch at Marsden – Saturday Night Dinner – Caves – Vintage Train Ride
We say our goodbyes to return home or spend time further exploring the Northland area.
NEXT STEPS
CLICK HERE for registration, $200 per person Far North 2023 Fly-In (NO23).
If you require further details please contact Phil Pacey paceyhome@yahoo.com
or 021 921 280.