WESTPORT FLY-IN OCTOBER 6TH- 8TH 2017
Organisers of this exciting weekend: Chris and Murray Allison chris.allison@allisonavionics.com
WESTPORT FLY-IN OCTOBER 6TH- 8TH 2017
Organisers of this exciting weekend: Chris and Murray Allison chris.allison@allisonavionics.com
Join us to welcome World President Svend Anderson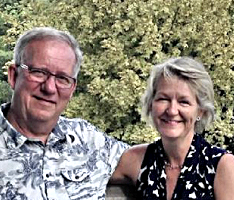 Getting there. Chris suggests flying into Christchurch on Thursday 5th October, overnighting and getting the early morning Tranzalpine train to Greymouth for a beautiful scenic tour followed by a shuttle through to Westport on Friday 7th October.  The same return trip to Christchurch via shuttle and train on the Monday 9th October.
If you would like to take this option, please email Chris. The more of us taking this tour the cheaper the price.This will be separate from the registration fee. Cost pp. $288 return. Includes shuttle service to the train.

Registration fee includes all meals except breakfast.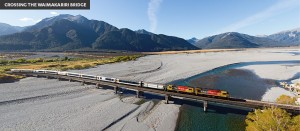 Accomodation
Our recommendation is the Buller Court on Palmerston.

email stay@bullercourtmotel.co.nz
Phone :  03 789 7979 Fax : 03 789 7501
Reservation Freephone(NZ Only)  0800 832 432.
They offer 4 x garden studios (1-2 people) at $140 per night; 4 basic studios (1-2 people) at $125 per night or 5 x 2 bedroom units at $155 per night plus $20 for any additional adults.
Should this become full, our other option is the Westport Spa on Palmerston
email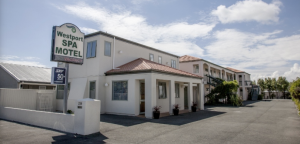 stay@westportspamotel.co.nz
Phone 03 789 5273 or 0800 375 273 which offers upstairs spa and shower units at $145 per unit or downstairs shower only at $130 per unit.  There are 8 studio units and 2 x 1 bedroom units at $160 (not certain if these are upstairs or downstairs).
Weekend Program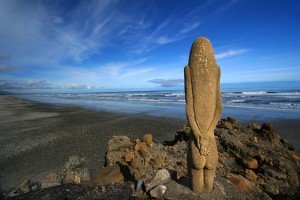 Friday 6th October 2017
• Meet and Greet at local restaurant in the
evening from 6pm (set menu)
Saturday 7th October 2017
• Morning activity, visit to local museum
• Lunch at Granity
• Afternoon Tour of Denniston
includes afternoon tea.

• Evening combined dinner with Westport Rotary with guest speaker at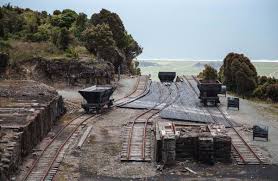 local business centre
– not to be missed and a great facility for the community.
Sunday 8th October 2017
• AGM
• Visit to local mine and market via Punakaiki
• Lunch at an infamous
restaurant followed by tour and afternoon tea at Waiputa with some colourful characters.

• Afternoon scenic drive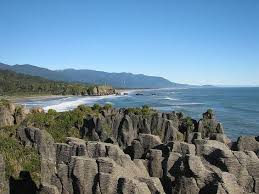 followed by dinner at local restaurant.